Google Bard has gained significant levels of traction in discussions around artificial intelligence. AI chatbots have changed the conventional approaches to interacting with technology, especially with an emphasis on ensuring realistic conversations. The search for best Google Bard alternatives is an obvious phenomenon that occurs in response to growing popularity of Google Bard.
It was introduced in March 2023, and within four months, the AI chatbot by Google had more than 140 million users. In addition, Google Bard also brings some exclusive features to the table, such as the option for using 'Google It' for specific topics. Why do you need an alternative to Bard AI? Let us find the answer to this question and the details of popular alternatives to Google Bard.
Excited to learn about the fundamentals of Bard AI, its evolution, common tools, and business use cases? Enroll now in Google Bard AI Course!
Why Should You Search for Alternatives to Google Bard?
The search for alternatives to Google Bard AI draws references to the advantages as well as setbacks of the chatbot. The top Google Bard alternatives could provide the same advantages as Google Bard, such as the features of Natural Language Processing and contextual understanding. Google Bard also offers promising features such as automated response generation, knowledge base integration, and multi-turn conversations.
On top of it, Google Bard also offers features that enable personalization of user interactions according to user-specific data, user preferences, and prior conversations. Bard AI also offers the benefit of seamless integration with other Google services such as Google Maps, Google Assistant, or Google Search. 
People want to find solutions that have these functionalities, albeit without the limitations of Bard. You can find answers to "Is Google Bard better than GPT?" with references to setbacks associated with Google Bard. One of the foremost limitations of Bard AI is the lack of transparency.
Google has not disclosed information about the decision-making processes, training data, and algorithms in Bard AI. In addition, Google Bard is not immune to the concerns of bias in training data. Furthermore, Google Bard depends on a stable internet connection to serve desired functionality and performance.
Excited to learn the fundamentals of AI applications in business? Enroll now in AI For Business Course!
Top Alternatives to Google Bard AI 
The primary reason for identifying alternatives to Google Bard AI focuses on compensating for the limitations of Bard AI. Interestingly, Google Bard and ChatGPT are considered the top leaders in the generative AI market right now. Therefore, the outline of Google Bard alternatives free of cost would include ChatGPT as one of the top choices.
You can learn more about ChatGPT fundamentals and how it works to find how it serves as a promising alternative to Google Bard. On the other hand, you need to look for Bard AI alternatives other than ChatGPT for exploring the broader generative AI ecosystem. Here is an outline of the top 10 alternatives to Google Bard AI with unique functionalities.
The first edition among the alternatives to Bard AI is not ChatGPT but a demo version of the tool. OpenAI provides GPT3 alongside other models with the OpenAI Playground. You can try such Google Bard Alternatives for free and try experiments on different use cases of generative AI. It is important to note that OpenAI Playground is not a suitable pick for regular Bard AI users.
On the contrary, OpenAI Playground is a great choice for beginners to figure out what generative AI is all about. OpenAI Playground works through a web-based interface with a similar approach to ChatGPT. The flexibility for experimenting with different language models ensures that users can familiarize themselves with the functionalities of generative AI. 
OpenAI Playground offers different types of technical functionalities. It also includes features for setting the frequency penalty, stop sequences, and number of tokens. It is one of the top choices among Google Bard alternatives free of any initial usage costs with flexibility for experimentation. You could choose different types of language models and explore their functionalities with impressive speed and accuracy. It is important to note that you have to choose a premium subscription for OpenAI Playground for higher usage frequency.
Want to develop the skill in ChatGPT to familiarize yourself with the AI language model? Enroll Now in ChatGPT Fundamentals Course!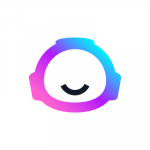 Jasper is one of the popular names in the domain of generative AI. The AI writing tool has emerged as an ideal option for businesses that want to leverage AI to generate high-quality content within a short duration of time. Jasper launched Jasper Chat as a new chat interface for an efficient approach to content generation. 
Jasper Chat is one of the best Google Bard alternatives with an interface similar to that of ChatGPT. The interface ensures easier onboarding of users, which helps in encouraging beginners to use the Bard AI alternative. However, it comes with the limitation of answering questions about topics before Summer 2021. Another interesting feature of Jasper Chat is the ability to remember conversations with users. As a result, it could offer better context to the chat conversations of users with Jasper Chat.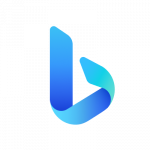 The next alternative to Google Bard is Microsoft Bing AI. Microsoft has incorporated AI functionalities in its search engine with the OpenAI large language model. It offers one of the top Google Bard alternatives that offer more powerful functionalities than GPT 3.5 and ChatGPT.
Microsoft Bing AI has been tailored to improve search facilities and also features unique design modifications for improving speed, efficiency, and accuracy. On top of it, the AI tool also leverages important findings and observations from the predecessors to ensure that users can find the desired results with accuracy.  
Microsoft revamped its Edge browser with advanced AI-powered capabilities in the form of 'Chat' and 'Compose' functions. It is important to note that these two advancements have been introduced in addition to AI improvements in Microsoft Bing. Interestingly, Microsoft has also launched the Bing and Edge mobile apps to offer better accessibility to smartphone users. 
You can find answers to "Is Google Bard better than GPT?" by choosing Microsoft Bing AI. It offers features for processing complex queries alongside enabling faster information retrieval. Users could ask longer queries ranging up to 1000 words to receive AI-generated responses. Microsoft Bing AI offers around 1000 transactions for free every month and does not demand any upfront cost.
Aspiring to become a certified AI professional? Read here for a detailed guide on How To Become A Certified AI Professional now!
Another interesting alternative to Google Bard is HuggingChat, which is an emerging open-source AI chat model. It has been developed by Hugging Face, a popular platform for AI and machine learning developers. People who want to find Google Bard alternatives for free should try the advanced AI chatbot tool for powerful functionalities.
HuggingChat runs on the GPT-3 model by OpenAI and represents a crucial milestone in the progress of AI tools. The most promising feature of HuggingChat as an alternative to Google Bard is its similarity with ChatGPT, the biggest competitor to Bard AI. 
The similarity with ChatGPT ensures that anyone who has experience in using AI chatbots could familiarize themselves with the functionalities of HuggingChat. With a familiar interface, users could easily transition to a new AI tool while making the most of their existing knowledge. 
It could complete almost every writing task with considerably higher accuracy alongside serving excellent results in problem-solving tasks. On the other hand, you must notice the limitations, such as lack of advanced functionalities like the ones available with ChatGPT 3.5. 
Want to understand the importance of ethics in AI, ethical frameworks, principles, and challenges? Enroll Now in Ethics Of Artificial Intelligence (AI) Course!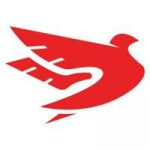 The list of alternatives to Google Bard must also include Sparrow by DeepMind. One of the prominent concerns about the use of AI technology points to risks of safety and accuracy as chatbots could offer unreliable information. Sparrow has been created to address the risks emerging from unsafe or irrelevant responses in Large Language Models. It is one of the trusted Google Bard alternatives free of cost, as it would be available as a 'private beta' in 2023. Yes, it has not been released yet, which qualifies as a noticeable setback of the Bard AI alternative.
Sparrow would work as a dialogue agent focused on achieving the balance between being helpful and informative. At the same time, it also aims to reduce the possibilities for unwanted outcomes. Sparrow utilizes rule-based constraints and reinforcement learning for generating plausible responses with strong backing of verifiable evidence. The AI dialogue agent has shown promising potential for improving security and accuracy in training generative AI models.
Take your first step towards learning about artificial intelligence through AI Flashcards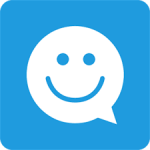 Your search for Google Bard alternatives could also lead you to YouChat. It is a product of You.com, a popular search engine created by former Salesforce professionals. YouChat qualifies as one of the best examples for answering questions like "Is Google Bard better than GPT?" by using GPT-3 model. The most noticeable highlight of YouChat is its ability to adapt to the context of the conversation. The AI chatbot could prepare insightful answers to user queries by refining massive volumes of information into precise and brilliant responses.
One of the most crucial traits of YouChat as an alternative to Google Bard is the ability to utilize Google. YouChat provides references for the answers it provides for user queries. However, you might encounter setbacks such as limited accuracy of responses offered by YouChat.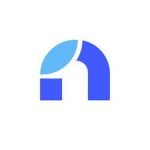 The emerging additions among generative AI tools such as NeevaAI have served as promising alternatives to Google Bard. Interestingly, it is one of the best Google Bard alternatives with the power of ChatGPT alongside other large language models. On top of it, NeevaAI offers the benefits of precision and access to current data from the Neeva search engine.
The NeevaAI system also has the capability of searching through millions of web pages and sifting through the information to generate responses. Interestingly, NeevaAI generates a single and relevant information with references for relevant sources. However, it has not become a fully developed AI chatbot.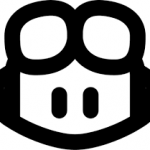 Github Copilot is the latest feature of Github, and it utilizes the GPT-3 model of OpenAI Codex. The features of OpenAI Codex offer auto-completion capabilities. Copilot is one of the top Google Bard alternatives for coding with the advantage of auto-completion capabilities. It supports popular coding platforms such as Visual Studio Code alongside enabling cloud workflows with the support of Github Codespaces.
Apart from offering support for multiple languages, it could generate syntax in almost 12 languages. The supported programming languages include JavaScript, BASH, Go, PHP, Ruby, and Perl. If you are a learner or an open-source contributor, then you can avail the services of Copilot without any cost. 
Curious about what are the impacts of AI on DeFi Space? Check here for a detailed guide on the Potential Impact Of AI On The DeFi Space now!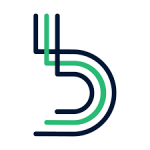 The alternatives to Google Bard for language translation use cases would include Bloom. It is a perfect example to avoid questions like "Is Google Bard better than GPT?" and choose new alternatives. Bloom has been created with the contributions of more than a thousand AI specialists. As an open-source platform, Bloom brings multiple functionalities to the table that outperform Bard AI.
Bloom serves as a multilingual language model which could generate text in around 46 languages. It supports 13 programming languages and can solve text assignments without any prior training. As a matter of fact, Bloom takes up new queries as an opportunity for generating text.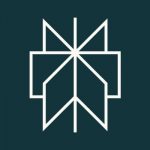 If you want to try Google Bard alternatives for free, then you could also look for Perplexity. It is a free alternative to Bard AI and ChatGPT with features for content generation and conversational responses. Perplexity utilizes large language models such as OpenAI API and also collects information from popular information sources such as Amazon, Wikipedia, and LinkedIn.
Perplexity features a simple interface which helps in avoiding unwanted complications. However, it is still in the beta phase and could present inaccurate responses or plagiarized content as it presents information as it picks up from the internet.
Want to learn about the fundamentals of AI and Fintech? Enroll Now in AI And Fintech Masterclass!
Conclusion 
The alternatives to Google Bard provide a different path for users who want to try the potential of generative AI. As of now, ChatGPT and Google Bard are the market leaders in generative AI. However, the alternatives to these two tools have the potential to transform the way people view and use AI. You can notice that the top Google Bard alternatives can work for different use cases, such as coding and translation.
However, some of the potential alternatives to Google Bard are still in the initial stages of development. As the AI revolution expands further, the world will witness more generative AI tools with powerful and innovative features. Learn more about generative AI and how it can change the future right now.