When Jiniya Azad, Sameen Choudhry, and Tahirah Baksh searched Google for "halal restaurants in New York" a few years ago, they had trouble finding anything besides the "halal carts" that slung shawarma and falafel. So they made it their mission to seek out what lay beyond these limited search results. And what they found was a world brimming with everything from Pakistani hot chicken and Uzbek dumplings to Turkish flatbreads and roast brisket on rye.
"There's this multiculturalism of different kinds of restaurants and people just wanting to try other people's food," says Azad, one-third of the team of food bloggers known collectively as Muslim Foodies. Since 2017, Azad, Choudhry, and Baksh have reviewed around 370 New York area halal restaurants for their blog and gained an international following for their mouth-watering depictions of halal food.
For a food to be considered halal, it must adhere to Islamic laws dictating how animals are slaughtered and prohibiting the eating of certain animals, such as pork. For Muslims intent on following halal dietary rules, choosing a new restaurant can be challenging.
Muslim Foodies began when Azad, Choudhry, and Baksh were members of the Muslim Students Association at Manhattan's City College. Growing up in the Bronx and Queens, they'd eaten mostly the halal cooking of their families and nearby restaurants. In a new borough with different culinary offerings, they bonded over a shared interest in trying new cuisines while following halal guidelines. But back then, few resources were available for intrepid foodies set on eating halal meat.
Muslim Foodies' posts help people navigate the cuisines of what some people call the most diverse Muslim community of any metropolitan area in the world. New York City's approximately 770,000 Muslims hail from over 75 countries, and their food—from the prune-dotted tagines of Morocco to the chili-slicked beef dumplings of Muslim Chinese cuisine—reflects this diversity.
Today, Muslim Foodies counts about 86,900 followers on Instagram and 90,400 followers on TikTok, in addition to those who read their blog. By day, Azad is a graphic designer and photographer, Baksh is a medical scribe, and Choudhry is a physician assistant. They still manage to post halal guides to everything from pizza to Black-owned restaurants, and their blog hosts a halal restaurant map that eaters can use to find new restaurants near them.
Gastro Obscura talked to Azad, Baksh, and Choudhry about magical Palestinian chicken and rice, their international fan base, and their vision for the future of the restaurant industry.
What do you think is special about New York City's halal restaurants?
Sameen Choudhry: In New York, there's so many different ethnicities and backgrounds. And because we all live in New York City, we're friends with each other. All of these ethnicities and backgrounds interest us, and we want to try their things … Now that a lot of the first-generation are a little older and starting their own businesses, that's in the back of their head.
Do you have any particular restaurants in mind?
SC: We had our first halal birria restaurant during COVID times, which was really nice. And from then it grew so much that we have so many [halal birria restaurants] now. Nashville hot chicken is something that became very popular, and then it was adopted into halal cuisine as well. Some people did their own twist on Nashville hot chicken where they combined two cultures. I believe Chicky's was the first one to do it; it was like a Pakistani Nashville hot chicken.
Are these restaurants opened by Muslims interested in new cuisines, non-Muslims catering toward another community, or both?
Jiniya Azad: It is very common in the halal restaurant industry for [Muslim] people who do not have a cuisine in their culture to want to open up those kinds of things. The [first] birria place—Mojo Mexican grill—they don't have any Mexican roots. With the hot chicken restaurants, there's a lot of people who are maybe not from Nashville, but they're definitely South Asian or Middle Eastern.
SC: Modoo [a Korean restaurant] is a non-Muslim establishment. They thought they should go with a full halal menu because there's so many Muslims in that community that they cater to.
I think Thai is one of the most common establishments. A lot of the halal ones are owned by non-Muslims, but they'll use halal meat or they'll have a full halal menu. Aside from just for the community, I think they're familiar with halal because they're so close in proximity to South Asia, the Middle East, and stuff like that. And there's a lot of Muslims in Thailand, too.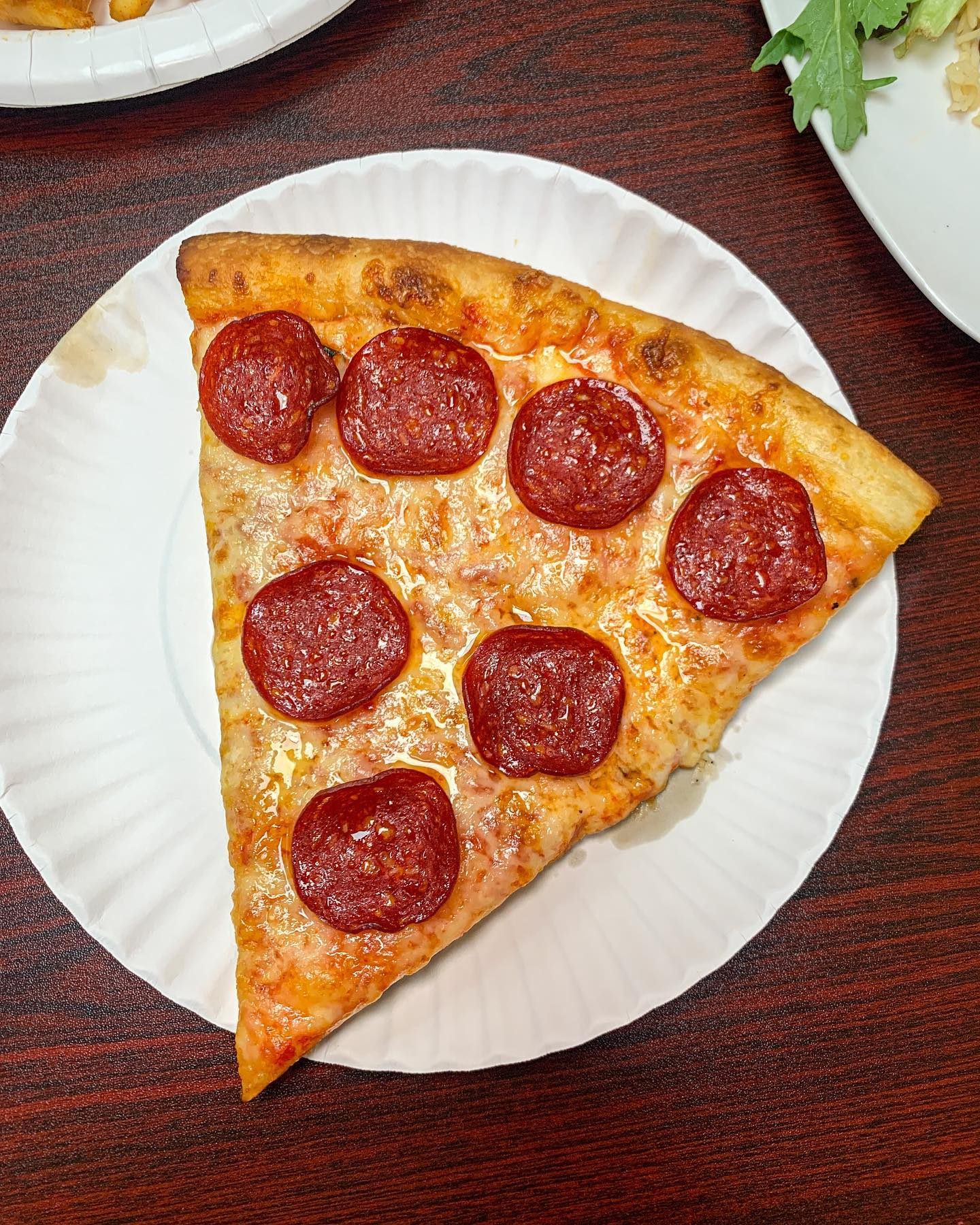 What's your favorite meal that you've eaten at a restaurant in the New York area?
Tahirah Baksh: I recently tried maqluba, and that was mind blowing. It's basically a Palestinian rice and chicken dish, but the way this chicken falls off the bone is just different. It was really magical. Also, I was never really a big hot pot fan, but recently there was this surge of hot pot cuisines available with halal options. At first it took maybe two or three restaurants before I actually got into the groove of hot pot. But that's something also from this year that's really memorable, that I'm just like, "Wow, hot pot is delicious."
And where did you eat those memorable meals?
TB: I think my favorite hot pot experience was Beijing Hot Pot in northern New Jersey. And with the maqluba, that was a new restaurant called Olive Bistro in Little Falls, New Jersey.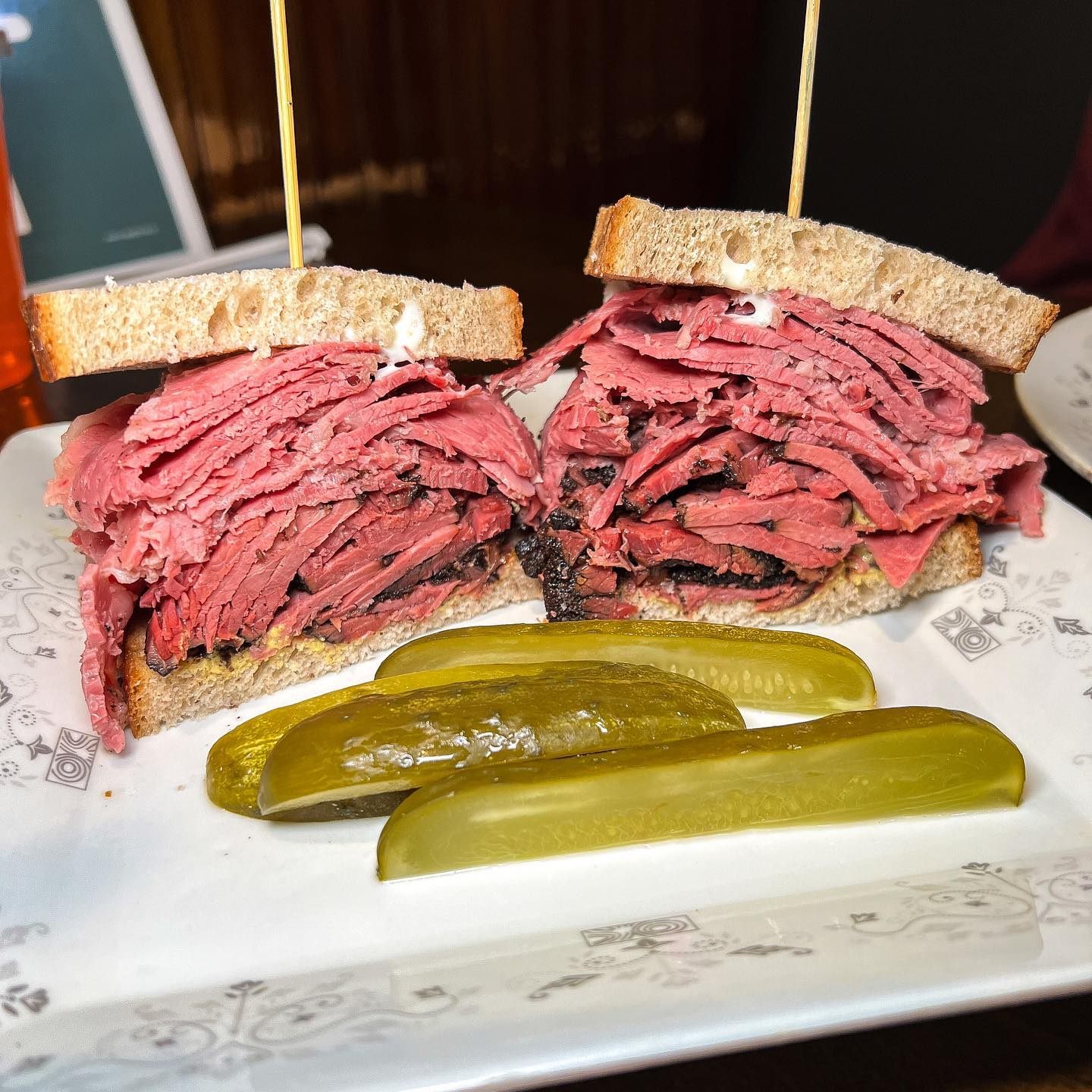 How do your followers engage with your work?
JA: Before, our followers were very New York–based, but now it's international. People are looking at our page as a guide for travel, to build out their itinerary for New York City or New Jersey or Long Island. We just got a question the other day: "Is there halal French cuisine in New York City?"
Is there?
JA: No. There's one in Jersey, though.
TB: I love when a recent revert to Islam reaches out [to share] how they used our page to find new cuisines in their area. We also have an interactive map on our website, so they'll just plug in their area and just be like, "Oh my God, all this was available the whole time?" I also like when people come up and say that they use our blog for a date night, or, "My friend is in town, he or she's Muslim, and where can I take them to enjoy whatever kind of cuisine."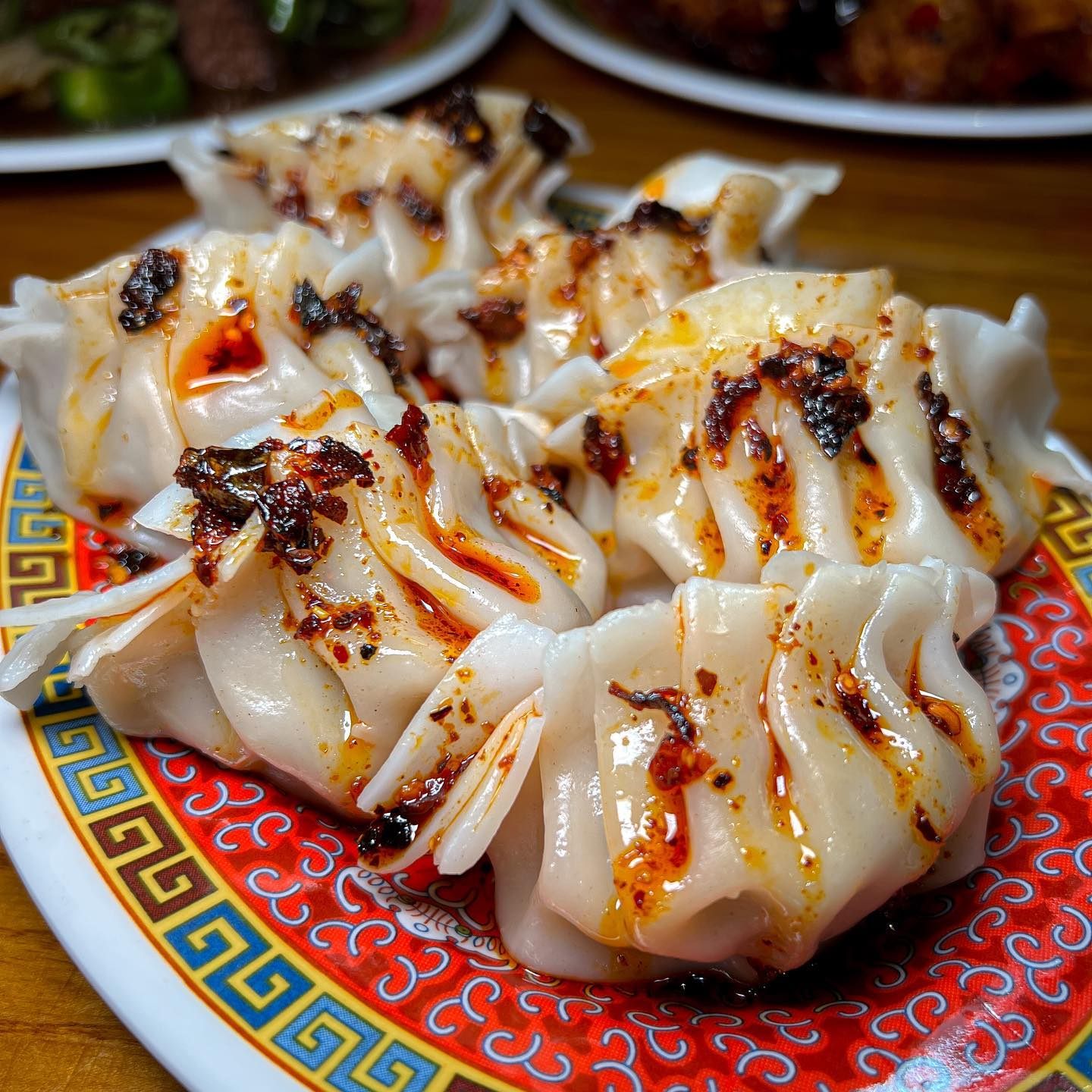 How do you hope to see New York's restaurant industry change in the future?
SC: We recently went to Toronto to cover the halal scene over there. It felt like home because they cater to Muslims so much. We went through the airport lounge, and me, Jiniya, and my sister were trying the vegetarian options because we were wondering, "Is this meat halal?" But my sister pointed out the certification that said everything was halal. We were so shocked to see that the airport lounge, which caters to everyone, also includes Muslims. I hope to see New York get there as well.
TB: One thing that I would love to see here in New York is more brand-name foods—like halal McDonald's. I know during Ramadan, IHOP actually incorporated a halal menu. It was just one location, but it created such a wave in the Muslim community. People were flocking there for their breakfast specials.
What else do you want the world to know about halal food?
SC: Don't be scared [laughs]. It tastes the same.
TB: Halal is not just your halal gyro cart. Halal meat is versatile. You can do everything and anything with it.
This interview has been edited and condensed.
Gastro Obscura covers the world's most wondrous food and drink.

Sign up for our email, delivered twice a week.