Decentralized applications, or dApps have changed the conventional narrative around the use of technology for simplifying user experiences. The modern dApps serve as an ideal alternative for users seeking self-ownership alongside transparency. In addition, the growth of dApps and the associated blockchain networks offer the necessary support for addressing real-world use cases alongside expanding the web3 ecosystem. Therefore, the attention on
top web3 projects
has been increasing significantly in recent times. 
While many popular projects garner a major share of attention on the web3 landscape, the emerging projects introduce new ideas and innovation. What are the top projects in the field of web3 you should watch out for in 2023? The following post will help you identify some of the most promising web3 projects expected to mark a huge impact in 2023. You can also learn about the importance of new projects in the domain of web3.
Existing State of Web3
Web 3.0 has become the most noticeable topic for discussion in tech communities worldwide. The search for web3 projects to watch out for in 2023 has been intensifying regardless of the downturns in the blockchain and crypto market. Looking at the broader picture for web3, you can notice the metaverse developing as a practical solution and NFTs garnering headlines. In addition, the applications of dApps beyond the domain of finance have offered prospects for the rise of play-to-earn games. On the other hand, popular crypto projects such as the FTX crypto exchange experienced downfalls and ultimately lost the trust of the public. 
At the same time, the crypto industry and new web3 projects leave little room for pondering over what could have been. No one could accurately predict the next big move in the crypto and web3 space. As marketers and brands invest millions in the metaverse for marketing in web3, the changes in consumer behavior call for radical changes in the design of web3 apps. You can notice technologies such as the metaverse and central bank digital currencies adapting to consistent changes in consumer behavior.   
Interestingly, the growth of web3 project ideas relies prominently on how blockchain technology stands strong in the face of adversities. Blockchain continues garnering user attention and investments, with mainstream organizations showcasing interest in web3. For example, global payment service provider VISA has recently pointed out possibilities of leveraging blockchain and web3 infrastructure. VISA aims to use web3 to improve security, privacy, interoperability and scalability. On the other hand, experts have pointed out that open, distributed ledgers can serve as integral highlights in the future of global economies.
Best Web 3.0 Projects to Watch Out For in 2023
The critical failure of different blockchain-based projects has created a wave of uncertainty around the future of web3. On the contrary, innovation in blockchain and web3 space serves as its driving force, with new crypto web3 projects registering their mark in the industry. Innovation in web3 has established the foundations for combining NFTs, DeFi and play-to-earn gaming to introduce exciting and productive applications. 
You can find layer 2 blockchains gaining prominence in the existing web3 landscape for supporting web3 development. As layer 1 blockchains like Ethereum take on the burden of multiple dApps, layer 2 solutions would become an important aspect in the future of web3. Furthermore, metaverse platforms, DeFi solutions and NFT projects also serve as the foundations for expanding web3. Here is an outline of the web 3.0 projects you must watch out for in 2023. 
Build your identity as a certified blockchain expert with 101 Blockchains' Blockchain Certifications designed to provide enhanced career prospects.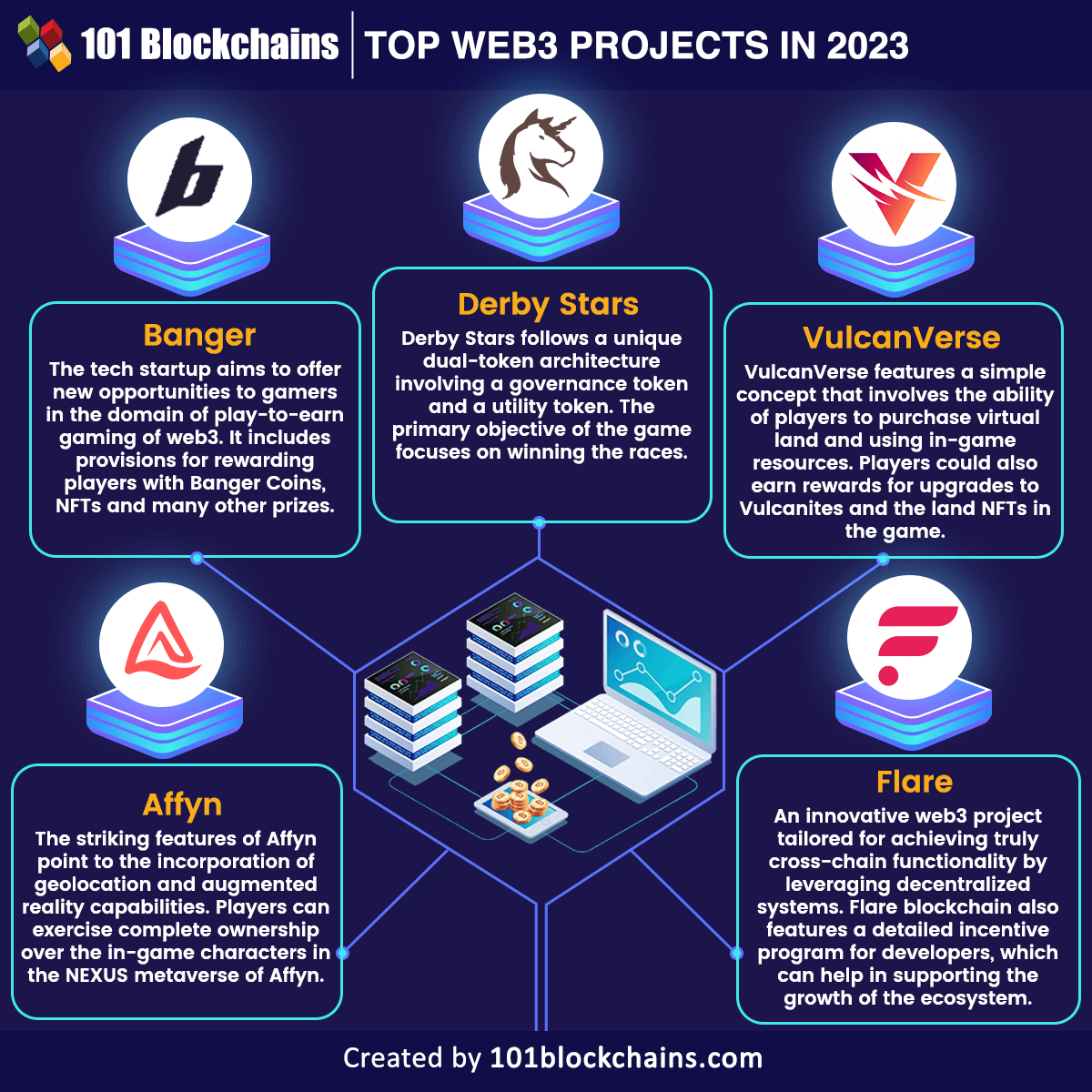 Please include attribution to 101blockchains.com with this graphic.   

1. Banger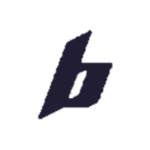 The obvious response to "What are the best Web3 projects?" would draw attention toward the existing performers in web3. However, it is important to understand how new entrants like Banger Games change the value propositions for users. The tech startup aims to offer new opportunities to gamers in the domain of play-to-earn gaming of web3. Banger wants to offer the first hub that would offer rewards for in-game and community activity in games. Interestingly, the web3 project would offer rewards, irrespective of the platform, game, or publisher. In simple words, gamers can receive rewards for playing their favorite games through Banger Games. 
Banger Games has come up with one of the top web3 projects which consider gamers as individuals with distinct preferences and choices. The web3 project does not describe gamers as products and aims at establishing a shared economy and native currency for gamers. With the new project, Banger Games focus on offering opportunities for gamers to engage in competitions and challenge their limits for earning and trading their in-game assets alongside enjoying the gameplay and community experiences. On top of it, Banger Games also includes provisions for rewarding players with Banger Coins, NFTs and many other prizes. 
Banger Games is one of the new web3 projects in gaming with a unique and innovative feature. The facility of automated Smart Tournaments conducted through smart contracts can enhance the gameplay experience. Furthermore, Banger Games would also include many other notable features, including a Battle Pass, P2P cloud gaming, in-game achievements and an anti-cheat client. Gamers can rely on the P2P cloud gaming feature to share their idle processing power. At the same time, publishers could also access an SDK for connecting any game to the Banger Games ecosystem. As a result, game publishers can utilize new monetization tools alongside accessing investment opportunities and community grants.
2. Derby Stars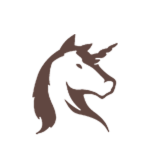 The list of web3 projects you should look out for in 2023 would also include Derby Stars, a metaverse game based on horse racing. It has been created by a team of experienced mobile game developers with a unique approach. Players have to breed, nurture and build digital horses with distinct traits and could trade them on the platform. The game requires players to assume the role of virtual jockeys and train their horses for improving skills, talents and stats over a specific duration of time. The primary objective of the game focuses on winning the races. 
Derby Stars follows a unique dual-token architecture involving a governance token and a utility token. In the dual-token economic model, players receive rewards in the form of RUN, the governance token, for participation in the Race tournament. On the other hand, the CRT utility token serves as a reward for participation in training programs. Interestingly, the metaverse game has been developed on the Polygon blockchain, thereby ensuring faster transactions with low fees. As of now, the primary focus of the game revolves around accessibility and easier onboarding to ensure better user experiences. 
Excited to develop a comprehensive understanding of Polygon? Become a member and get free access to Polygon Fundamentals Course Now!
3. VulcanVerse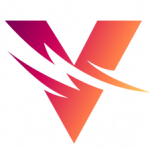 The next entry among the best web3 projects to watch out for in 2023 would refer to VulcanVerse. It is an open-world MMORPG game featuring storylines crafted by renowned battle fantasy creators. Players could exercise ownership over in-game assets in the form of NFTs alongside creating new adventures and quests. In addition, it also features battles against other players in the game. VulcanVerse features a simple concept that involves the ability of players to purchase virtual land and using in-game resources. 
The VulcanVerse game also follows a dual-token economy with its PYR and LAVA tokens. Players with the most active involvement in Vulcan Forged ecosystem receive their rewards with these two tokens. At the same time, players could also earn rewards for upgrades to Vulcanites and the land NFTs in the game. Most important of all, VulcanVerse is one of the games in the Vulcan Forged ecosystem alongside other options such as Vulcan Runner. Furthermore, the Vulcan Forged ecosystem also offers an expansion with Agora, which offers an NFT art platform without the burden of gas costs and user complexities. 
Want to get an in-depth understanding of non-fungible tokens (NFTs)? Become a member and get free access to NFT Fundamentals Course.
4. Affyn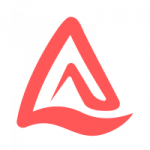 Continuing with the play-to-earn gaming revolution, the collection of web3 project ideas would also include Affyn. It is a blockchain-based metaverse for offering a play-to-earn mobile gaming experience without any initial investment. The striking features of Affyn point to the incorporation of geolocation and augmented reality capabilities. One of the prominent highlights in support of the web3 project refers to its team of founders. The Singapore-based project has more than 40 industry experts on its team, with professionals from different renowned firms in gaming. The core team has personnel with experience working at Disney, Epic Games, Electronic Arts, Square Enix, Nintendo, Ubisoft and many other popular game-developing companies. 
The identity of Affyn stands out among the new web3 projects with the inclusion of unique in-game characters, Buddies. Players could transfer these in-game characters to other games in various genres. The Buddies are practically NFTs, with each one specifying unique traits and attributes. The traits of the Buddies NFTs improve with the passing of time, and certain traits offer advantages and setbacks in comparison to other Buddies NFTs. In addition, players can exercise complete ownership over the in-game characters in the NEXUS metaverse of Affyn. The distinctive blend of technologies can enable the facility of immersive gaming experiences by blending virtual and real-world experiences. 
Affyn also leveraged geolocation to introduce Singapore as the first city in the NEXUS metaverse. Singapore city in the metaverse features around 2000 NFTs representing virtual land parcels, corresponding to actual locations in Singapore. Subsequently, players could earn rewards for increased participation of players in activities on the owner's land parcel. Owners of land parcels in the Affyn web3 project could encourage more participation by organizing campaigns, events and activities.
5. Flare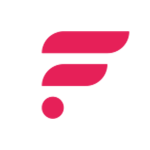 The most impactful answer to "What are the best web3 projects?" in 2023 would also refer to the Flare blockchain. It is an innovative web3 project tailored for achieving truly cross-chain functionality by leveraging decentralized systems. Prior to the Flare blockchain, cross-chain functionality depended on token bridges, which have been subject to criticism for security pitfalls. On top of it, token bridges were comparatively slower in facilitating cross-chain functionality with sluggish systems. 
As an advanced network with cross-chain interoperability, the Flare blockchain provides the assurance for a completely decentralized future of cross-chain technologies. Flare blockchain qualifies as one of the interesting crypto web3 projects for achieving cross-chain interoperability with better advantages than existing alternatives. At the same time, Flare blockchain also features a detailed incentive program for developers, which can help in supporting the growth of the ecosystem. The facility of a simple and coherent stack of applications for ensuring decentralized interoperability helps in resolving different concerns for web3 developers. For example, The State Connector could help dApps on the Flare blockchain in accessing information from external sources.  
Start learning Blockchain with World's first Blockchain Skill Paths with quality resources tailored by industry experts Now!
Bottom Line
The growth of web3 startups is a promising highlight for the expansion of the decentralized web. However, established players are the first candidates for attention in the web3 landscape. On the contrary, emerging projects come up with new ideas that establish the foundations of the top web3 projects for the future. While most of the new projects in web 3.0 focus on metaverse and play-to-earn gaming, cross-chain interoperability is also one of the notable themes for future projects in web3. Develop your skills and knowledge in web3 tools and technologies to become a certified expert in web3.
*Disclaimer: The article should not be taken as, and is not intended to provide any investment advice. Claims made in this article do not constitute investment advice and should not be taken as such. 101 Blockchains shall not be responsible for any loss sustained by any person who relies on this article. Do your own research!