Web3 is a highly competitive market right now, and developers want to come up with new and innovative solutions. The effective reduction of time to market depends on the platform selected by developers. Many developers seek the
top Alchemy competitors
for building, managing, and scaling web3 apps. 
While Alchemy is a powerful tool for web3 development, you need to identify the different alternatives that you can use. Web3 projects can impose unwanted difficulties along the course of different stages in the project. For example, you might discover concerns about inefficiency in running a dedicated RPC node. 
Alchemy is a trusted solution for resolving these issues with its Alchemy Supernode and other development tools. At the same time, Alchemy Pay offers better facilities for streamlining payments in web3 application networks. The following discussion helps you find the best Alchemy competitors you can rely on for different web3 development use cases. In addition, the post would also shed light on the potential competitors or alternatives to Alchemy Pay. 
Importance of Alternatives to Alchemy
The domain of web3 development relies on the speed of delivery and unique, innovative functionalities of dApps. As the competition in the web3 space continues increasing, the search for Alchemy blockchain competitors has been gaining momentum. Faster delivery of dApps in the market could help you take the additional edge over competitors. 
You need every tool you can for creating your MVPs and pitching your product ideas to investors and users before competitors. What could be the secret to achieving the top spot in web3 development? One of the recommended solutions to such questions is evident in the development of seamless user experiences. Developers should not only work and market their web3 apps faster but also ensure that the users have a productive and engaging front. 
The necessity of building productive user experiences is one of the top reasons to seek Alchemy alternatives right now. You need the right tools to ensure that your web3 solutions have the power to cater to user requirements. Alchemy or its alternatives can help you build the necessary infrastructure required for running blockchain nodes for your desired application. On the other hand, you would need platforms offering more than the services of blockchain nodes. The different alternatives to Alchemy could help you integrate additional functionalities beyond the scope of the web3 development platform.
Build your identity as a certified blockchain expert with 101 Blockchains' Blockchain Certifications designed to provide enhanced career prospects.
Is Alchemy Really the Leading Web3 Development Platform?
The answer would obviously point out the fact that Alchemy is the most preferred platform for web3 developers right now. Most developers seek Alchemy blockchain alternatives as Alchemy is a renowned node provider in the domain of web3. Launched in 2019, Alchemy was primarily focused on resolving the concerns in blockchain node capabilities. Many popular blockchain and crypto-based companies shifted their base to Alchemy. Some notable examples include the Kyber Network and CryptoKitties. Alchemy started off as a node infrastructure provider with a super flexible and agile Alchemy Supernode. 
Subsequently, Alchemy came up with a broad collection of developer tools, thereby ensuring seamless web3 developer experiences. Some of the important highlights of Alchemy that draw attention towards Alchemy competitors include the instant accessibility of testnet and collection of enhanced APIs. 
As of now, Alchemy Supernode is the most commonly used blockchain API for web3 apps on different networks such as Flow, Ethereum, Solana, Polygon, and Optimism. In addition, Alchemy also ensures reduced debugging time alongside enabling more efficient development with the Alchemy Build.
Another significant aspect of Alchemy that draws the attention of web3 developers is Alchemy Pay. It serves as a hybrid fiat-crypto payment infrastructure for web3 developers working on Alchemy. Many developers have been seeking answers to "Who are Alchemy Pay competitors?" to improve the options for customers and merchants to ensure fiat and crypto transaction settlement. 
Alchemy Pay helps in reducing the setbacks associated with a conventional financial system with unique features. Some of the notable features of Alchemy Pay include the in-app Payment SDK and Crypto Payment Gateway for web3 apps. The prominent entries among Alchemy Pay competitors include the following,
Blockonomics

Sila

Bitcoin Lightning Network    

MoonPay

Flexa

PaymentX

Coinbase Commerce
The demand for finding the top Alchemy competitors also increases further with the NFT API on the web3 development platform. It helps in creating NFTs, and the support for EVM as well as non-EVM blockchains can offer a significant value advantage for web3 developers. 
Aspiring to Become a Certified NFT Expert? Enroll in Certified NFT Professional (CNFTP) Course Now!
Why Should You Find Alchemy Alternatives?
The details regarding the functionalities of Alchemy prove that it is a formidable tool for web3 development. Why would anyone seek an alternative to Alchemy? The answer would primarily draw attention to the specific requirements of web3 use cases. Web3 developers focus on concerns regarding operations and maintenance of self-hosted nodes or choosing a node provider.
Most of the developers seek Alchemy blockchain alternatives as they consider the implications of complexity, cost, and time. Generally, self-hosted nodes could cost around $4800 in engineering and maintenance. On top of it, the cost of hosting the node could amount to almost $86,000 with consideration for AWS costs. 
The next important reason to seek competitors of Alchemy is the consumption of engineering resources. In addition, the self-operated node infrastructure could also take months to ensure that the web3 applications are robust and reliable. On top of it, developers have to deal with concerns about security breaches and network failure. 
Reliable Alchemy alternatives could also serve an important role in dealing with other problems, such as inconsistent peering, corrupted internal databases, and regressions. Therefore, the alternatives to Alchemy can serve as vital tools in the armory of web3 developers. 
Learn the fundamentals, challenges and use cases of Web3.0 blockchain from the E-book: AN INTRODUCTION TO WEB 3.0 BLOCKCHAIN
Top Alternatives to Alchemy
The reasons behind choosing alternatives to Alchemy provide a strong foundation for seeking the top competitors for the web3 development platform. You can identify distinct functionalities in each alternative with a specific focus on unique value-based benefits for web3 developers. Here is an outline of the notable competitors to Alchemy blockchain.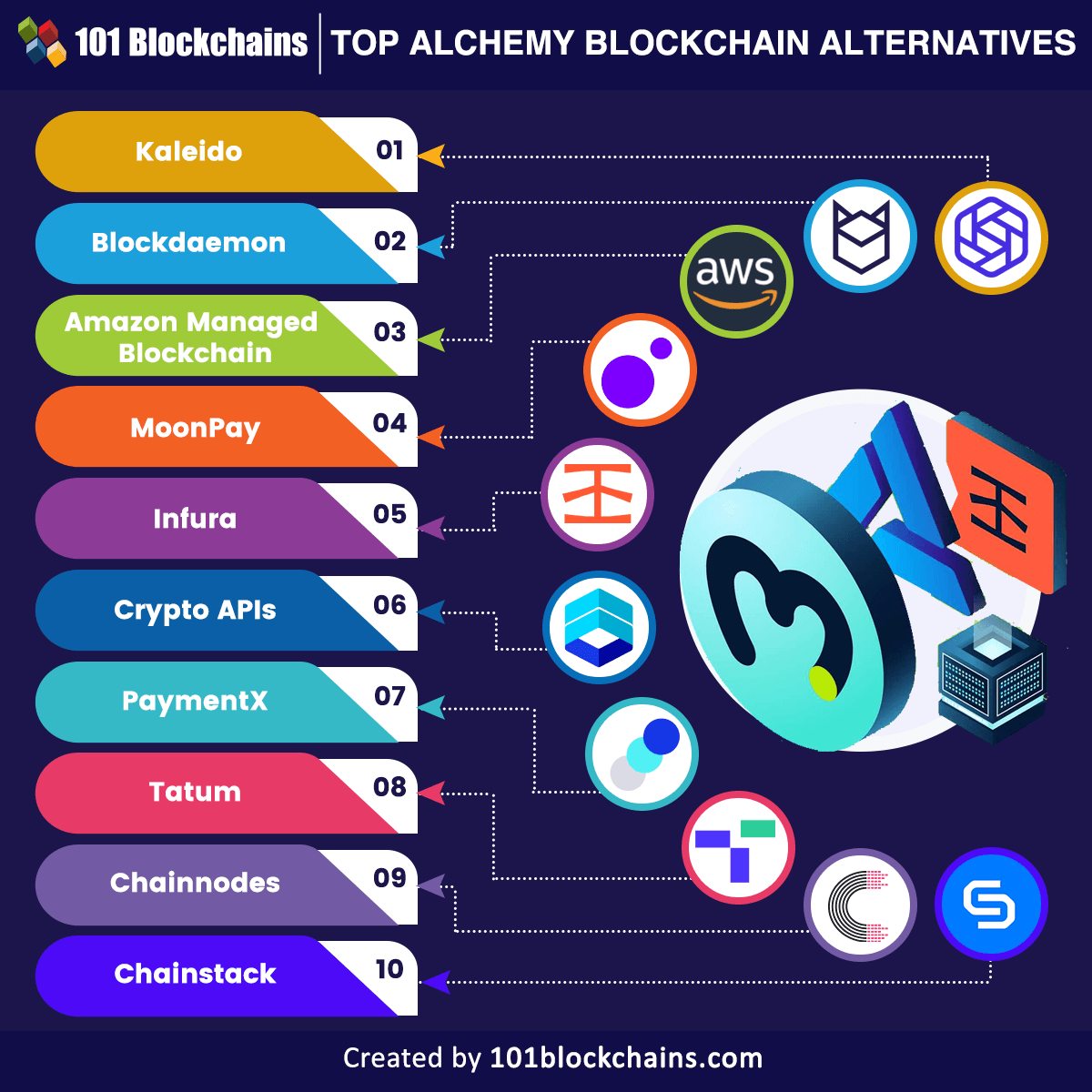 Please include attribution to 101blockchains.com with this graphic.   

1. Kaleido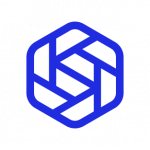 The first entry among the Alchemy blockchain competitors would be Kaleido. The Blockchain Business Cloud by Kaleido serves as an all-around Software as a Service platform for blockchain and web3 projects. It helps simplify the complete process of development and operations of permissioned blockchain networks with seamless user experiences. 
In addition, Kaleido also offers a broad assortment of tools and services alongside deployment patterns for creating comprehensive web3 solutions. One of the primary goals of Kaleido focuses on enabling easier collaboration among organizations and communities to make the most of decentralized technologies. 
2. Blockdaemon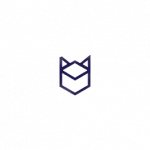 The next addition among the competitors to Alchemy would include Blockdaemon. It supports more than 60 blockchain networks alongside offering functionalities such as APIs, RPC Nodes, and Validator Nodes. As one of the top Alchemy competitors, Blockdaemon delivers a highly secure, scalable, and easy-to-use node management platform. 
It can also ensure improved breadth of coverage throughout popular and emerging web3 protocols. On top of it, the depth of technical services accessible with Blockdaemon ensures better uptime alongside higher availability for addressing notable blockchain use cases. 
Want to learn blockchain technology in detail? Enroll Now in Certified Enterprise Blockchain Professional (CEBP) Course
3. Amazon Managed Blockchain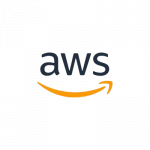 Amazon Managed Blockchain is another top choice among competitors to Alchemy. It is a fully managed service that helps in the easier development and management of scalable blockchain networks through popular frameworks. Amazon Managed Blockchain can help in the creation of web3 apps by using Ethereum and Hyperledger Fabric. 
The position of Amazon Managed Blockchain as one of the renowned Alchemy competitors relies on its capabilities for scaling your network. The Amazon Managed Blockchain APIs can help in adding new features or resources for creating requests and validating transactions.
4. MoonPay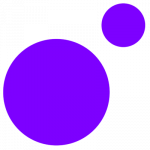 While you cannot consider MoonPay as a complete alternative to Alchemy, it is an effective competitor to Alchemy Pay. MoonPay is one of the trusted Alchemy Pay competitors and offers a global payment solution that can support cryptocurrencies. Web3 developers can create an on-and-off-ramp solution with MoonPay, thereby enabling instant transactions effortlessly. 
Access to a flexible payment solution with ease of integration across multiple web3 apps can offer significant value advantages. Some of the notable benefits associated with MoonPay include the pass-through KYC feature for easier synchronization of existing data. 
Excited to learn the basic and advanced concepts of Hyperledger Fabric? Enroll Now in Getting Started with Hyperledger Fabric Course
5. Infura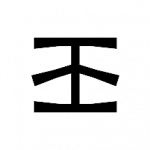 Another prominent addition to the list of Alchemy blockchain alternatives would bring Infura into the equation. It features a world-class infrastructure that can help web3 developers create scalable decentralized applications. The instant access APIs on the platform offer the best way to start immediately with web3 apps. In addition, it provides JSON-RPC with HTTPS and WebSocket interfaces, thereby offering subscription and request-based connections. 
Developers can start using the tool with only one URL. Furthermore, the team of experts behind Infura takes care of the network modifications and upgrades while allowing developers to focus on creating applications. The Infura dashboard also improves the usability of the platform with access to valuable insights and facilities for adding applications.
6. Crypto APIs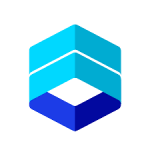 The collection of Alchemy competitors also includes Crypto APIs, which is a reliable web3 infrastructure provider suited for dApps and crypto applications. It offers one of the easiest tools for developers to facilitate seamless interactions with blockchain networks on web3 apps. The broad product suite of Crypto APIs includes Blockchain Data, Blockchain Tools, Wallet as a Service, and Blockchain Events. 
On top of it, developers can also use the Market Data and Blockchain Events tools on the platform. The biggest advantage of Crypto APIs is clearly evident in the assurance of interoperability with support for different blockchain networks, standards, and tokens. Furthermore, Crypto APIs also enable developers to use their product suite on mainnets as well as testnets. 
Want to become a Cryptocurrency expert? Enroll Now in Cryptocurrency Fundamentals Course
7. PaymentX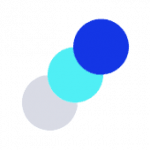 The discussion about competitors of Alchemy also draws attention to alternatives for its individual components like Alchemy Pay. You can find a reliable answer to "Who are Alchemy Pay competitors?" in PaymentX. It is a reliable cryptocurrency payment infrastructure provider for ensuring faster settlements. PaymentX can enable secure payments by creating recurring invoices for customers. Most important of all, it can serve as a vital tool for sending professional and customized invoices as well as salary payments worldwide.
8. Tatum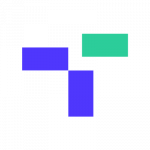 The top alternatives to Alchemy also include Tatum, one of the fastest and simplest blockchain development platforms. Tatum has been tailored as a single web3 development framework for over 40 different protocols. In addition, it also offers support for multiple digital assets with a single and comprehensive JavaScript SDK. 
Web3 developers can rely on Tatum as one of the reliable Alchemy alternatives for a simpler development lifecycle. It can also enable easier integration of any blockchain network directly in the JavaScript backend. Tatum also offers an NFT development plugin alongside an open-source key management system for added security.
Want to get an in-depth understanding of non-fungible tokens (NFTs)? Become a member and get free access to NFT Fundamentals Course.
9. Chainnodes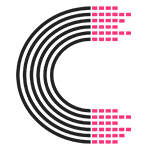 Chainnodes is also one of the emerging competitors to Alchemy with a set of innovative features. It is a modern web3 infrastructure provider which helps in powering up web3 apps. Developers can deploy the RPC node within one click and leverage multiple value benefits. For example, Chainnodes guarantees low latency, 99.99% uptime, and a high transaction rate limit. In addition, Chainnodes also provides the assurance of faster block execution alongside pricing transparency.
10. Chainstack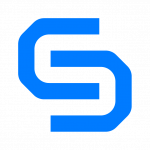 Chainstack is another popular choice among Alchemy blockchain competitors for startups as well as large businesses. It offers software and APIs required for developing, running, and scaling blockchain applications. Chainstack offers secure node connections alongside compliance with best practices for key security as in-built functionalities. The managed blockchain services of the platform help in the easier launching and scalability of decentralized applications and systems. Chainstack also provides efficient facilities for monitoring and provisioning resources for web3 apps.
Start learning Blockchain with World's first Blockchain Skill Paths with quality resources tailored by industry experts Now!
Bottom Line
The features of top Alchemy competitors prove that web3 developers can rely on alternatives to Alchemy for accessing specialized functionalities. You can choose alternatives as an option in cases where you don't want to build web3 infrastructure from scratch. The recognition of potential in different web3 use cases has prompted radical growth in demand for web3 developers. 
However, developers have to struggle with many issues, such as a lack of debugging, monitoring, and UI/UX development tools. Alchemy offers a credible solution to these problems, albeit with significantly high costs. Go through a detailed assessment of each alternative to Alchemy and identify the right pick for your project. Start learning more about web3 and web3 development best practices in detail now.
*Disclaimer: The article should not be taken as, and is not intended to provide any investment advice. Claims made in this article do not constitute investment advice and should not be taken as such. 101 Blockchains shall not be responsible for any loss sustained by any person who relies on this article. Do your own research!