The internet has been through an exceptionally rapid scale of evolution in the last three decades. Web 3.0 enables the facility for sharing information and interacting with each other through images, videos, and audio in immersive three-dimensional environments. The next generation of the internet has been garnering interest from venture capital firms and many popular tech companies. 
At the same time, the popularity of blockchain and cryptocurrency systems has also fuelled the web3 landscape. If you want to know about the top tech firms investing in web 3.0, then you must have an idea about the potential of the web3 market. The web3 market could reach a total value of almost $81.5 billion by 2030, owing to the faster development of web3 services. The following discussion helps you discover an outline of top companies investing in web 3.0 across different industries. 
Build your identity as a certified blockchain expert with 101 Blockchains' Blockchain Certifications designed to provide enhanced career prospects.
Why is Web3 Essential?
The foremost requirement of users in the existing digital age points to privacy. Today, internet users seek privacy for their personal and professional information more than ever. The expansion of web 2.0 has also brought forward many concerns pertaining to control over personal data and digital identities. People have been using social media platforms in large numbers, and this has resulted in a formidable breach of privacy. 
The growth of web2 has unknowingly forced users to share their personal data with big tech companies. For example, Facebook keeps track of each and every activity you post on the platform, the type of posts you like, and the time you spend on the platform. No matter what you post on Facebook, thinking that it is your original content, it ultimately falls under the ownership of Facebook. 
The necessity of web3 companies has not evolved solely on the grounds of problems in data ownership. As a matter of fact, firms collect data through the analysis of web activities of individuals. Companies can use these insights to target customers with specific schemes which would match their interests. 
Web3 changes these elements by introducing a decentralized web cluster that allows users to interact, create and exercise ownership over their own digital content. It removes the intermediaries and provides the foundation for decentralizing the internet. The expansion of web3 has successfully attracted the attention of top tech companies such as Meta, Apple, and Amazon. 
Get familiar with the terms related to Web 3.0 with Web 3.0 Flashcards
Which Companies Are Investing In Web3?
Web3 would introduce the benefits of decentralization, and everything blockchain has to offer, including immutability and availability of applications. It would help in making the internet more user-friendly by ensuring better interactions between humans and computers. Most important of all, web3 relies profoundly on allocating complete ownership and control over the digital experiences and content to users. 
The favorable opportunities associated with web 3.0 technologies create interest in details about web3 companies to invest in right now. At the same time, it is also important to notice how the tech companies in different sectors utilize web3 technologies. Here is an outline of some of the top tech companies in the field of web 3.0 in different industries.
Please include attribution to 101blockchains.com with this graphic.   

1. Meta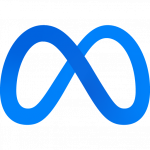 The hype around top tech firms investing in web 3.0 became stronger in 2021 when Facebook announced its rebranding to Meta. The head of Facebook, Mark Zuckerberg, outlined the vision for transforming the social media platform into a completely immersive Metaverse space. 
In addition, the social media giant has also invested huge sums of capital in developing virtual reality headsets for accessing its metaverse. The company has also applied for different trademark registrations pertaining to cryptos, such as crypto exchanges, crypto trading, metaverse wallets, and crypto-wallets.
Aspiring to Become a Certified Metaverse Expert? Enroll in Certified Metaverse Professional (CMP) Certification Course Now!
2. Instagram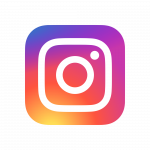 The next entry among web3 companies in the field of social media and entertainment refers to Instagram. The chief of Instagram, Adam Mosseri, had opened up on the plans of the company for exploring NFTs. On top of it, Mark Zuckerberg also announced that NFTs would be a part of the Instagram community soon. 
The chief of Meta has also emphasized the fact that Instagram would roll out NFTs gradually over the next few months to ensure seamless access for all users. In addition, the company has also expressed plans for offering the facility of NFT minting in the Instagram ecosystem. 
3. Twitter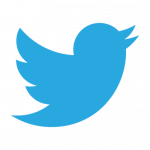 The other notable name in top companies investing in web 3.0 in the social media sector is Twitter. The popular social media platform has been an active participant in the recent NFT wave, with BAYC and CryptoPunk NFTs dominating the profile pictures on Twitter.
Twitter has allowed the facility for users to select an NFT as their profile picture if they have subscribed to Twitter Blue. Owners of verified NFTs could have their digital assets on the profile picture. The popularity of Twitter NFTs is one of the prominent factors which can drive future investments of the company in web3.
Aspiring to Become a Certified NFT Expert? Enroll in Certified NFT Professional (CNFTP) Course Now!
4. Steemit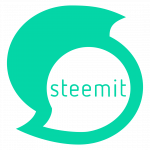 Another emerging name among web3 companies to invest in would refer to Steemit. It is a social media and blogging platform developed on blockchain and maintains a strong focus on various web3 concepts. Most important of all, the platform also features a reward system that enables users to earn the native token STEEM in return for sharing content. 
The foundations of Steemit are developed on the Steem blockchain. It is also important to note the details of the unique reward system or the upvoting system. Users can receive rewards for their contributions to the Steemit platform, the content they publish on Steemit and their interactions. The upvoting system is one of the significant highlights for a top candidate among web3 companies to invest in with prospects for long-term returns. Users have two distinct options with their STEEM rewards, such as powering the STEEM tokens into Steem Power or trading them for Steem Dollars.
Subsequently, users can exchange the Steem Dollars for actual US Dollars. The reward mechanism of Steemit aligns with the principles of web3 and users could receive rewards for discovering or creating popular content. At the same time, Steemit also delivers many other third-party applications in its ecosystem such as the decentralized video platform, DTube.
5. Netflix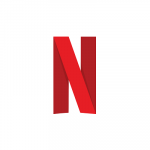 The list of top companies investing in web 3.0 would also include the online streaming giant, Netflix, which has been revamping its strategy. With the existing business model, Netflix has been encountering formidable losses. Why does Netflix need web3? Netflix used their old business model effectively until recently as competition from Disney and Amazon has been quite challenging. The two major competitors to Netflix have their distinct sources of competitive advantage such as cloud infrastructure and an assortment of content from production houses. Therefore, Netflix has to plan its web3 transformation for expanding the original content on the platform by considerable margins.
The decentralized or Web3 production house logic would call for transformation of Netflix into one of the web3 companies emerging for the future. How can Netflix transform into a web3 company? For starters, the company can begin paying royalties to every individual associated with the production department for a TV series or movie. At the same time, web3 can play a crucial role in streamlining production through sequencing different steps. The difference with web3 would be the facility of interoperability without any concerns of separated platforms. Web3 can also enable easier access to professional workers online alongside emphasizing on growth of independent creators. Web3 could also encourage Netflix to adopt a holistic approach with the combination of merchandising and gamification. 
Want to learn blockchain technology in detail? Enroll Now in Certified Enterprise Blockchain Professional (CEBP) Course
6. Alphabet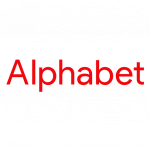 The parent company of the world's biggest and most trusted search engine, i.e., Google, has been one of the early supporters of web3. Alphabet is currently one of the biggest companies exploring the power of web3 technologies for achieving a competitive edge. The CEO of Alphabet has recently announced the plans for integrating blockchain technology into the core ecosystem of the company. 
In addition, the CEO also revealed details about plans for adding more AR-compliant features and blockchain tools in popular applications. As one of the top tech companies investing in web 3.0, Alphabet can revolutionize digital services like Google Maps. Furthermore, the team at Alphabet also plans on empowering its customer support services with blockchain technology.
7. Spotify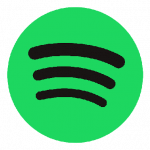 The answers to "Which companies are investing in web3?" in the domain of digital services would also focus on Spotify. The popular music streaming app took note of the growth in web3-based music portals and has started active efforts related to web3. Spotify has now opened up many vacancies for job positions in the web3 landscape in different roles within web3. 
Interestingly, top music artists such as Snoop Dogg, Taylor Swift, and Justin Bieber have adopted NFTs. Non-fungible tokens have offered the facility for musicians to connect directly with their fans. For example, artists can sell their albums as NFTs with special merchandise or access to front-row seats of their next concert show. As NFTs and other web3 technologies start making their way into the world of music, Spotify would be one of the top candidates to look out for adoption of web3. 
Want to get an in-depth understanding of non-fungible tokens (NFTs)? Become a member and get free access to NFT Fundamentals Course.
8. Amazon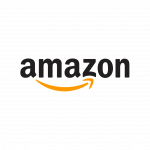 The first candidate in the list of best tech companies investing in web3 would refer to Amazon. It has employed many strategic initiatives for exploring the web3 ecosystem, such as the Amazon Managed Blockchain. The Amazon Managed Blockchain is a fully managed service that helps in developing and managing scalable blockchain networks. 
On top of it, Amazon Managed Blockchain also supports different public and private blockchain solutions with the flexibility for reducing overhead expenses. Amazon has also included the feature of automatic scaling, which helps in faster execution of multiple transactions.
9. Shopify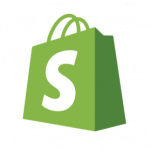 The popular ecommerce builder platform Shopify is also another prominent choice among top companies investing in web 3.0 for core technology improvements. Shopify has been actively exploring the potential of web3 technology. The company had launched a beta version of its NFT-enabled marketplace with the facility for minting and selling digital collectibles on various blockchain networks. The new marketplace also supported the features for purchasing non-fungible tokens by using cryptocurrencies. Furthermore, the team has also planned on introducing new and powerful AI features in the Shopify tech stack.
10. Tesla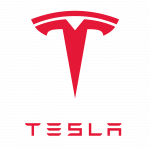 The reputation of Tesla for innovation makes it an obvious candidate for web3 adoption. Interestingly, Tesla has shown massive growth in its services within the web3 landscape. As one of the top tech companies investing in web 3.0, Tesla has recently adopted blockchain for traceability use cases. Tesla has utilized blockchain for tracking cobalt from the mines to the battery through a transparent, decentralized, global, and open setup. Furthermore, Tesla is also slated to provide solar installation and batteries for power support to a crypto mine in Texas planned by companies such as Block and Blockstream. 
Want to become a Cryptocurrency expert? Enroll Now in Cryptocurrency Fundamentals Course
11. Apple

Apple is one of the renowned entries among top tech companies investing in web 3.0 for various reasons. First of all, it is the favorite tech brand for many consumers all over the world. The company is gradually taking massive strides in the journey for transforming Apple into an infrastructure layer for facilitating web3 development. Apple plans on tapping into the necessity of smartphones for accessing cryptocurrency wallets. The smartphone giant occupies almost 25% of the global smartphone market with over a billion Apple customers. Therefore, Apple can definitely find better opportunities for strengthening their base in the domain of web3.
Most recently, the company also announced job postings related to web3, including an art director and an associate creative director. Apple has emphasized on the necessity for fluency in web3 as a primary requirement for both the new job postings. On top of it, the reputation of Apple for web3 solutions is also evident in the innovative functionalities of Apple Siri. As a matter of fact, Siri is the perfect example of a web 3.0 app which can interact with humans just like any other individual.
12. IBM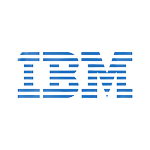 The next notable addition among answers for "Which companies are investing in Web3?" would draw attention towards IBM. With a market cap of almost $116 billion, IBM is a trusted tech giant. For starters, the AI projects initiated by IBM such as IBM Watson can serve a favorable picture for web3 development in the future. IBM could play a vital role in fuelling the next iteration of internet connectivity though AI and machine learning protocols. The presence of IBM across major business segments such as software, financing, infrastructure and consulting serve as formidable elements for supporting web3 innovation.
Want to become a bitcoin expert? Enroll Now in Getting Started with Bitcoin Technology Course
13. NVidia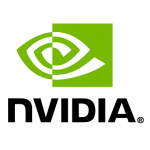 NVidia is also one of the popular web3 companies to invest in for credible reasons. It is one of the leaders in design and development of different types of graphics processing units or GPUs, which serve an important role in creating the immersive experiences for users in web3. For example, the 3D environments in metaverse would need high-end GPUs for rendering the desired graphics. NVidia also takes on manufacturing the Tesla P100 GPU accelerators to support data center server computers. It also creates Tesla V100 GPU accelerators to support high-performance computing networks or clusters.
NVidia can be a vital player in the future of web3 as computer chips are essential for enabling continuous learning or 'training' of computers. The chip manufacturer can provide the required hardware components needed for powering web 3.0. Another prominent example of the association between NVidia and web3 is evident in the form of Omniverse. The NVidia Omniverse is a special platform tailored particularly for web3 developers to come up with new metaverse projects.
14. Sony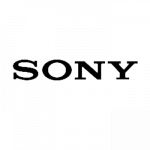 Sony has filed many patents for supporting the use of cryptocurrencies for in-game wagering for eSports. The patent application includes support for physical as well as virtual currencies to facilitate in-game betting. Sony is one of the popular examples of web3 companies working on development of real-time channels for players to place wagers during eSports games. In addition, the company also plans on extending the technology to consoles by other firms and other devices such as computers, VR headsets, smartphones, and laptops.
15. Unity Software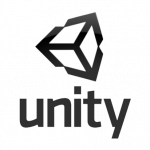 Unity Software is another promising contender among web3 companies with the potential to make an impact on the future. It serves a platform for developing real-time three-dimensional content for PCs, augmented reality devices and smartphones. Interestingly, Unity's engine serves as the driving force behind many video games, thereby ensuring easier development of creative and engaging content. It is clearly evident that Unity offers one of the best platforms for capturing the true potential of web 3.0. As of now, Unity Software serves the foundation architecture for development and interactions within the metaverse. Considering the existing trends, it is quite likely that Unity Software could serve as one of the pivotal components in web 3.0.   
Want to get an in-depth understanding of metaverse concepts? Become a member and get free access to Metaverse Fundamentals Course Now!
Bottom Line 
The overview of the answers to "Which companies are investing in web3?" serves a credible impression of the diversity of the companies. You can find web3 technology companies serving different sectors such as finance, digital services, data storage, social media and entertainment, and messaging applications. 
Each company invested in web3 applications wants to capitalize on the unique traits in the web3 ecosystem. The transition towards web3 would obviously call for transformations in existing tech companies on a massive scale. However, the companies which can prepare for web3 from now will have a competitive edge. Explore to learn more about web3 and its potential.
Join our annual/monthly membership program and get unlimited access to 30+ professional courses and 55+ on-demand webinars.
---
*Disclaimer: The article should not be taken as, and is not intended to provide any investment advice. Claims made in this article do not constitute investment advice and should not be taken as such. 101 Blockchains shall not be responsible for any loss sustained by any person who relies on this article. Do your own research!